Waifu2x-Extension-GUI
A downloadable tool for Windows
Waifu2x-Extension-GUI
Photo/Video/GIF enlargement and Video frame interpolation using machine learning
Supports AMD / Nvidia / Intel GPU
Supported Languages: English, 简体中文, 繁體中文.
What is Waifu2x-Extension-GUI?
Image & GIF & Video Super-Resolution and Video Frame Interpolation using Deep Convolutional Neural Networks.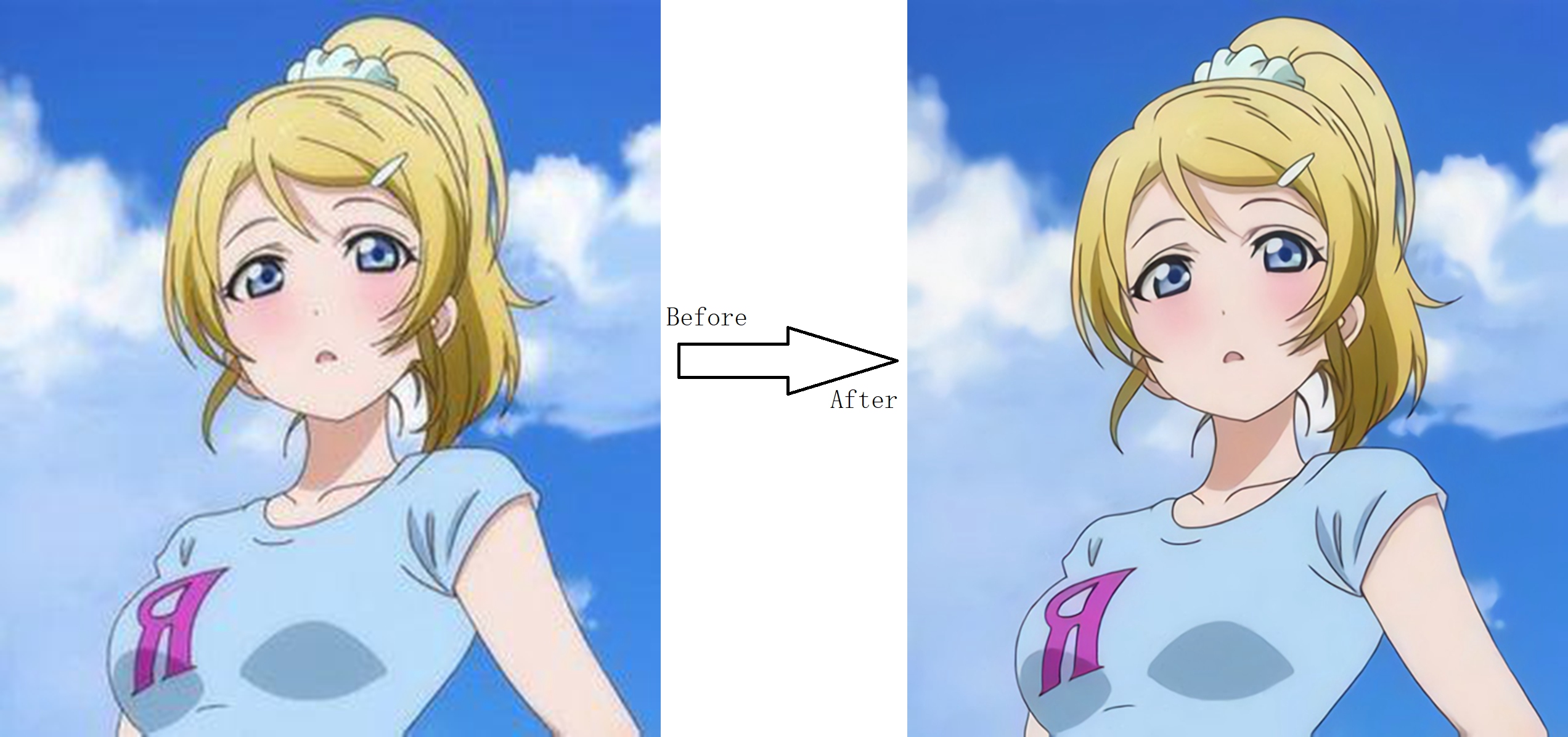 ✨Key features:
- 📺Multimedia support: Supports processing Image & GIF & Video at the same time.
- 😍Full image style support: Multiple built-in algorithms, 2D anime, or your daily photos & videos, this software can handle all of them.
- 🎞Video frame interpolation: Automatically use AI to interpolate frames after enlarge the video.
- ✅Great compatibility: Multiple built-in engines, compatible with almost all modern Windows PCs.
- 📊Flexible multi-thread setting: You can adjust the number of threads freely while providing a complete set of settings for each engine, Take advantage of all the capabilities of your PC.
- 🚀🚀🚀Multi-GPU support: Multi-GPU support for ALL built-in engines.
- 🛠Numerous customizable settings: You can automate your workflow by adjusting the many customizable settings in the software.
- 🤖Smart settings: This software can automatically adjust some software settings based on your PC hardware information and the information of the files you want to process.
- 😉Easy-to-use graphical user interface.
- 📨Continual maintenance and updates.
Built-in super-resolution algorithms:
Waifu2x / SRMD / RealSR / Anime4K / ACNet
Built-in super-resolution engines:
Waifu2x-caffe / Waifu2x-converter / Waifu2x-ncnn-vulkan / SRMD-ncnn-vulkan / RealSR-ncnn-vulkan / Anime4KCPP
Built-in Video frame interpolation algorithms:
RIFE / CAIN / DAIN
Built-in Video frame interpolation engines:
rife-ncnn-vulkan / cain-ncnn-vulkan / dain-ncnn-vulkan
✅Already been tested on the AMD RX 550, NVIDIA GeForce GTX 1070 and Intel UHD 620.
Examples: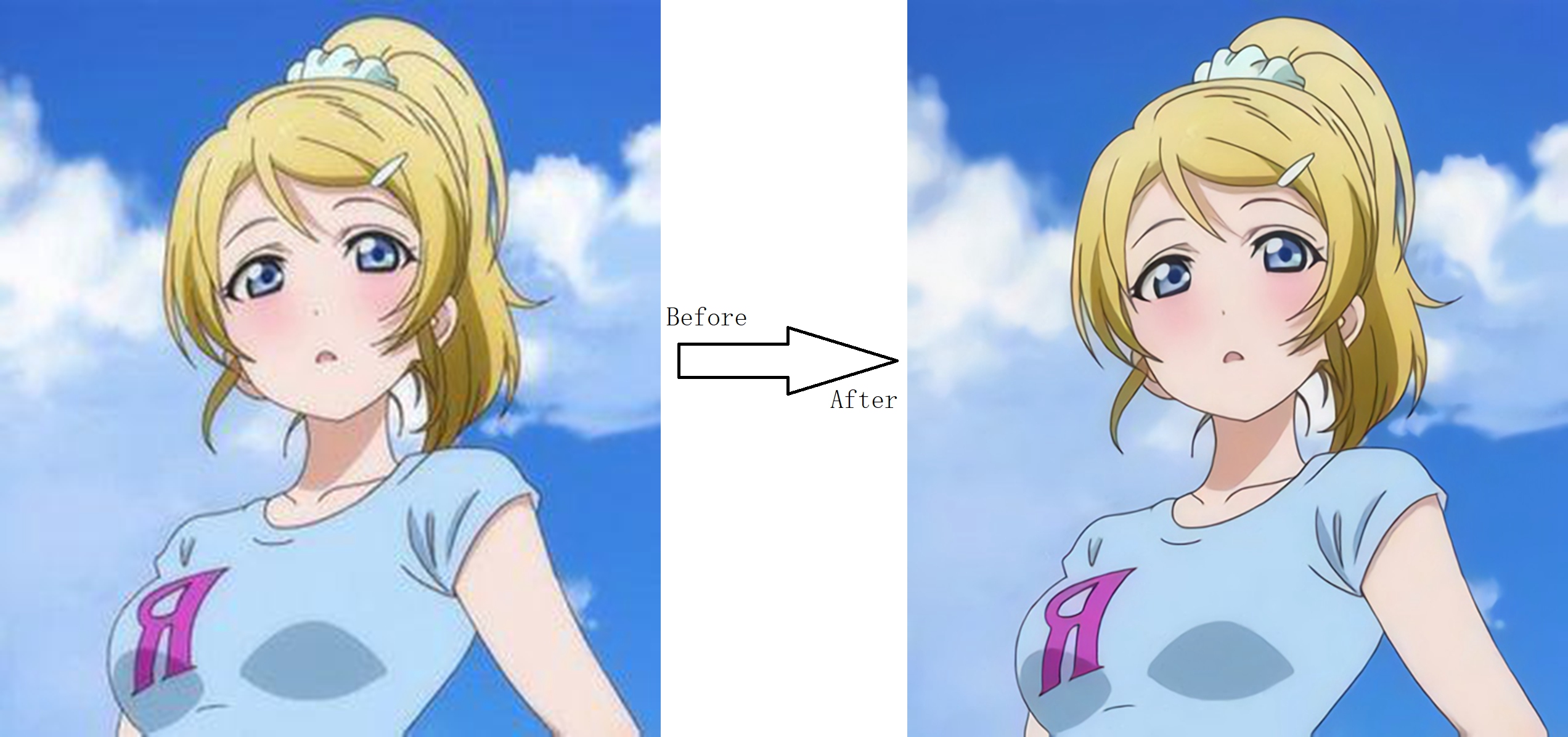 If you cannot afford to purchase this software, feel free to download it on Github.
You can always donate to support me later.